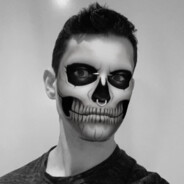 Newbie
Offline
Username:

caporal-g

Status:

Active - Last Active:

Forum posts:

0 (0 per day)

Total trades completed:

Offers sent/received:

545 sent, 123 received. This user is

very proactive

.
Steam Level:

54

Time spent playing & farming Steam games:

Played the games: 113d 06h 46min
Farmed for cards: No data found
Profile links:

Steam Profile (if friends: Steam Client chat)
SteamTrades (Reputation:

454

/

0

)
SteamRep

⇄

Barter.vg Profile (350 trades with 276 different users)
Gender:

Male

Age:

29

Location:

Switzerland
Local Time:

January 31st, 2023, 01:01 AM
Date Registered:

September 4th, 2017, 07:06 PM

Last Active:

January 29th, 04:48 AM
Signature:
I prefer offer based on my wishlist, but random offer is okay (games with achievements and trading cards). You free to counter offer (but change only my items). I have a Project 1v1 Beta Key, if you're interested ask me in an offer with message. Thanks.