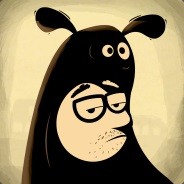 Newbie
Offline
Username:

76561198169257577

Status:

Inactive - Last Active:

Forum posts:

1 (0.001 per day)

Total trades completed:

Offers sent/received:

36 sent, 3 received. This user is

very proactive

.
Steam Level:

13

Time spent playing & farming Steam games:

Played the games: No data found
Farmed for cards: No data found
Profile links:

Steam Profile (if friends: Steam Client chat)
SteamTrades (Reputation:

42

/

0

)
SteamRep

⇄

Barter.vg Profile (91 trades with 83 different users)
Location:

Hungary
Local Time:

December 8th, 2023, 07:35 AM
Date Registered:

October 23rd, 2020, 12:17 AM

Last Active:

November 2nd, 2022, 02:14 AM
Last post

on February 13th, 2021, 07:04 AM in Maybe i'm blind, but how do i close a trade where i was deceived?